There are two ways to access student's assignments for grading once they are submitted: clicking on need grading, or through the Grade Center. Both will be describe here.
1. Using the "Needs Grading" feature. 
Click on "Grade Center" on the bottom left menu and it will give you two options. Choose "Needs Grading."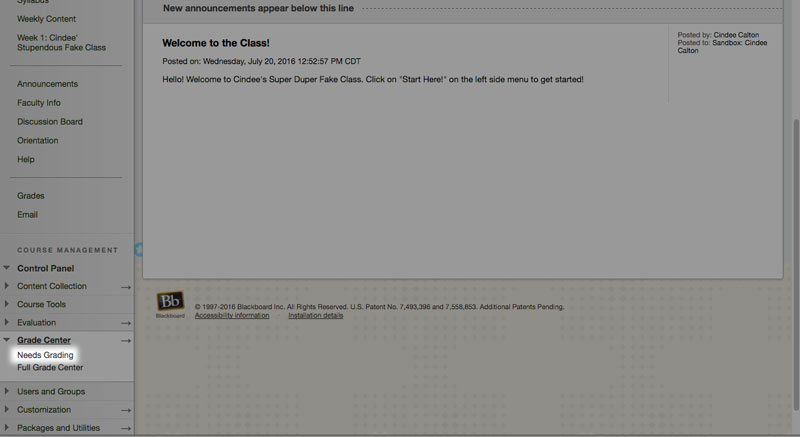 This will give you a list of all of the assignments and quizzes that have been submitted but have not yet been graded. Click on a student's name to grade their assignment.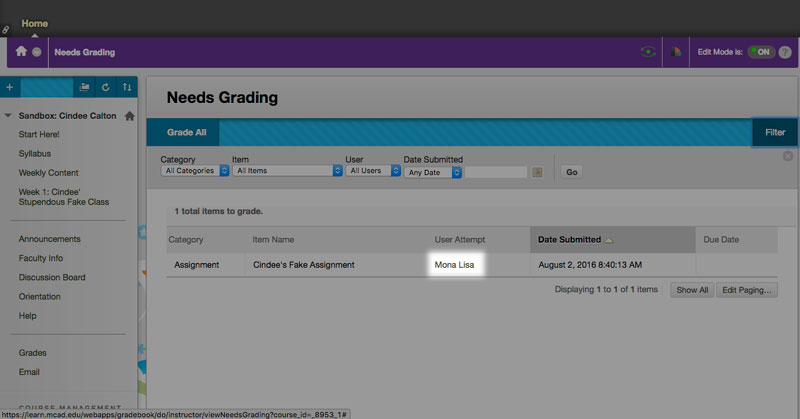 2. Accessing assignments through the Grade Center.
Another way to access students' assignments to grade them is through the Grade Center. Once students submit their assignments, their work ends up in the Grade Center. When work has been submitted and is waiting for grading, a green exclamation mark will appear in the column.

When you click on the exclamation mark, a double down arrow will appear in the box. Click on it.

Select View Grade Details.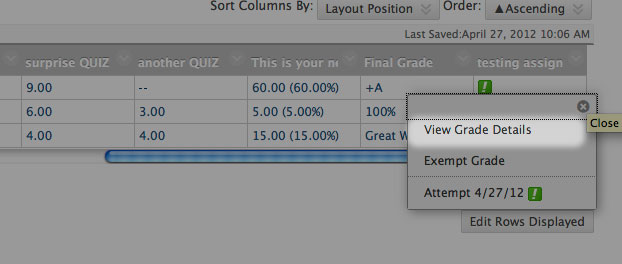 This will take you to a page where you can download a copy of the submitted work. Grade the student and leave notes!