Hello everyone!
The Off-Campus Ambassadors and I have been working hard to get our new 
Off-Campus Instagram account
 up and running. It officially launched today, so please follow "MCADoffcampus" to see the Ambassador's adventures as they spend a semester off campus! Each Friday, a new Ambassador will do an Instagram takeover. Here are the locations of where our Ambassadors are this semester:
Dornbirn, Austria
Brighton, England
Toronto, Canada 
Florence, Italy 
Weimar, Germany 
Laguna Beach, California
The Hague, Netherlands 
Ballyvaughan, Ireland 
Los Angeles, California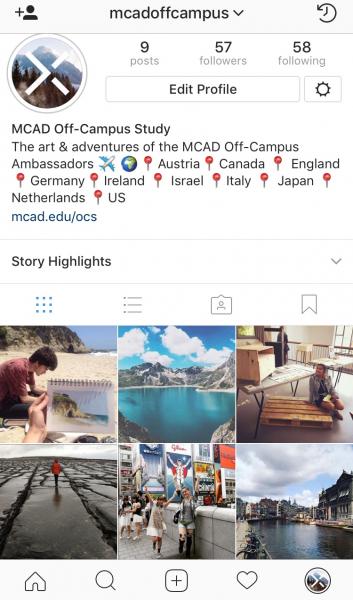 Tomorrow's takeover starts with '17 Bauhaus Ambassador and furniture designer extraordinaire, Kathy Huang!
Happy trails!