The Spring 2018 semester has started and we've got a few exciting new things going on in the Service Bureau and Digital Print Lab!

**Pre-loaded roll paper for Epson printing**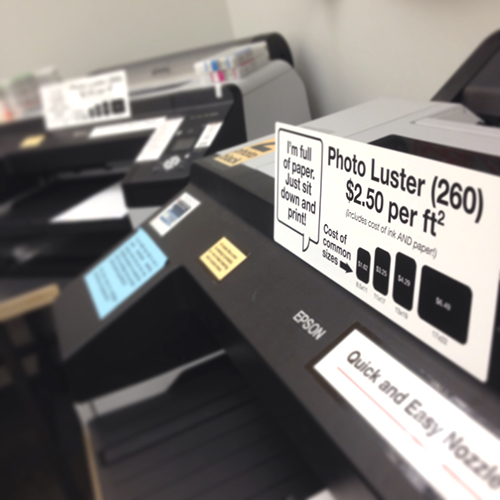 The vast majority of refund requests we get, and frustration surrounding Epson printing, is related to paper loading, sizes, and ink type. We're experimenting with pre-loaded roll paper in some of the SB and DPL Epson stations to get around this. You no longer need to stand in line to purchase paper in the SB - you can simply sit down at a station and print! We will keep some stations unloaded for cut sheet or custom paper printing.


**Booklet maker**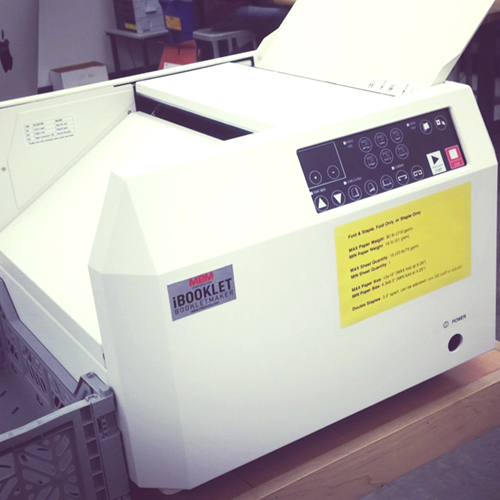 Our high volume Canon and Konica machines have always been able to fold and staple booklets but they can jam, especially when doing a high page count or high volume. And that would cause frustration and slow down production. So we invested in an 'offline' booklet machine that can fold and staple. We can continue to do this service for you or train you on how to use the machine yourself. Stop by for details!


**Adobe Creative Cloud update**

This update came out in October 2017 but is now a part of the official MCAD build. There were updates to Photoshop, Illustrator, InDesign, and more. Check out resources on Adobe's websites for details (including the awesome Puppet Warp tool in Illustrator). Stop by the MCAD Help Desk for details or consultation before updating your laptop.

https://helpx.adobe.com/illustrator/using/whats-new.html
https://helpx.adobe.com/photoshop/using/whats-new.html
https://helpx.adobe.com/indesign/using/whats-new.html
http://www.adobe.com/products/xd/features.html?promoid=5NHJ8DC6&mv=other

Have a great semester!