Saturday, February 27, 2021, 2:00-3:30 p.m.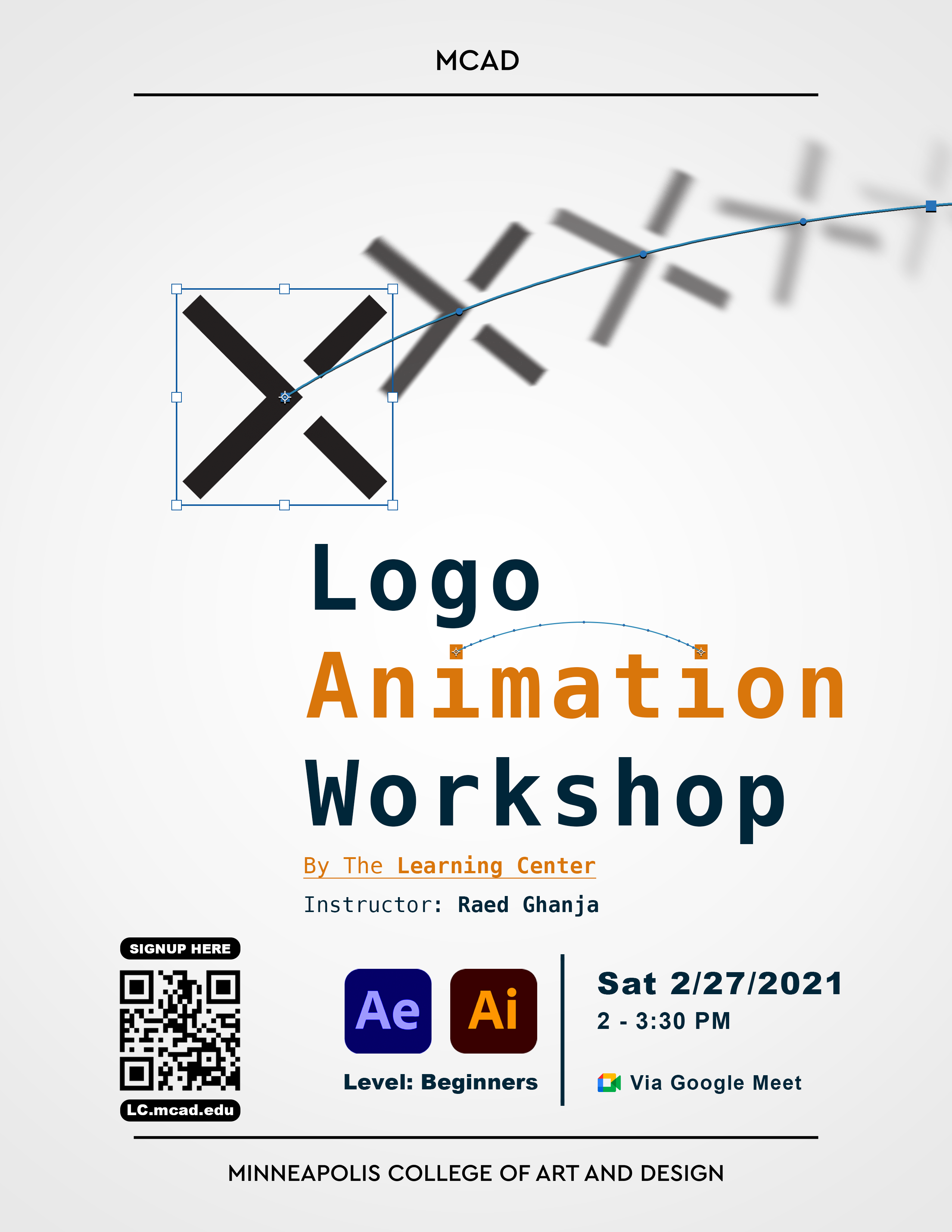 CLICK HERE TO GO TO THE SIGN-UP PAGE FOR THE LOGO ANIMATION WORKSHOP AND TO RECIEVE THE GOOGLE MEET LINK
Instructor: Raed Ghanja
This workshop covers the basic steps of animating a logo for beginners. We will use Adobe Illustrator to breakdown the logo and prepare it for being animated in Adobe After Effects. We will use different transform tools in AE to create simple animations, and some advanced effects to make them smoother and better. At the end of the workshop, you will know how to make an attractive intro using your animated logo.