If you've clicked on a Google Meet link that you created, and you're getting an error that says "The meeting code in the URL you entered doesn't work", then the link you clicked on wasn't quite copied correctly, or the link may have expired. This article will explain how to replace the broken link with one that works.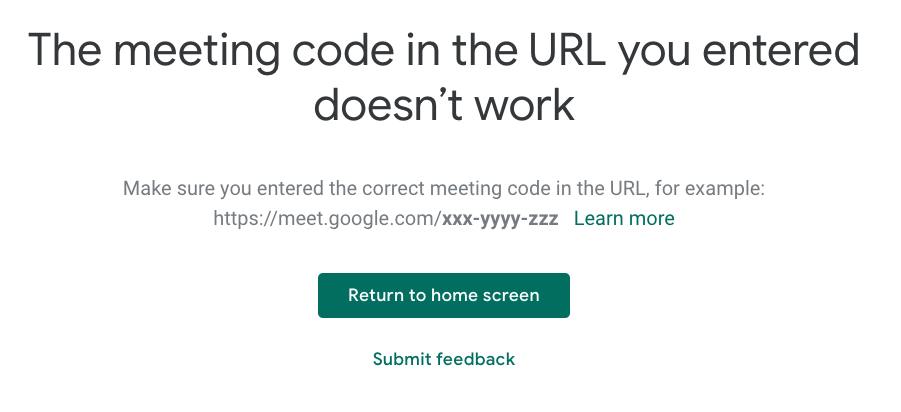 Create a New Meeting
Go to meet.google.com from a browser. You should be logged into your MCAD gmail account.
Click "+ Join or start a meeting". Do not name the meeting unless you want the meeting to expire after the last participant leaves.
Click continue.
Copy the meeting link from the address bar.
Update the Web Link in Blackboard
Go into your Blackboard course.
Hover over the link you need to replace and click on the gray circle that appears.
A menu will appear. Select "Web Link" from the menu.
Replace the URL in the field with the URL you copied from your new meeting.
Hit the Submit button!