The problem:
When a user logs into Blackboard with Google Chrome as their browser, they only see a blank space where a Youtube video is supposed to appear.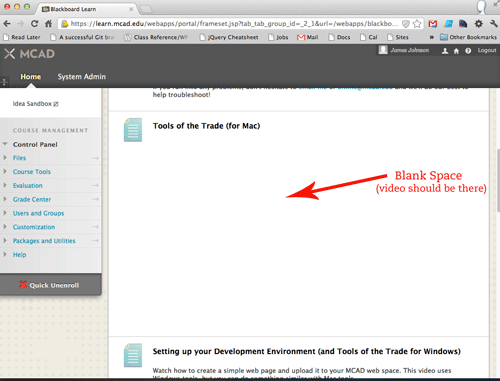 Solution for Students:
One very new "security feature" introduced in a recent automatic Chrome update prevents users from accessing any insecure content over a secure site. Specifically, if a user tries viewing a YouTube video (which use insecure http:// by default) on Blackboard (which uses secure https:// by default), Chrome will now refuse to display the content.

Instead of displaying a notification, Chrome is using a tiny gray shield icon on the browser bar to let users know. If Chrome users click on the shield icon, and then select "Load Anyway" the YouTube videos will load as normal.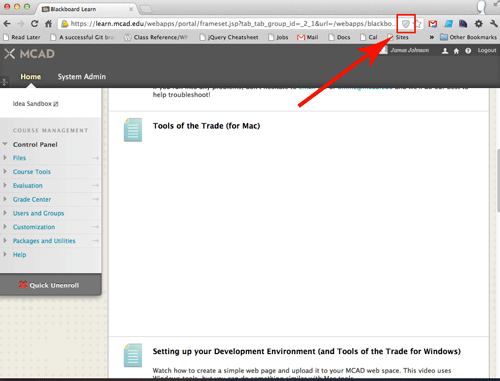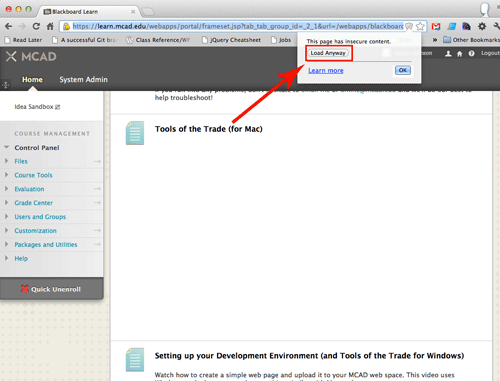 Then the videos show up: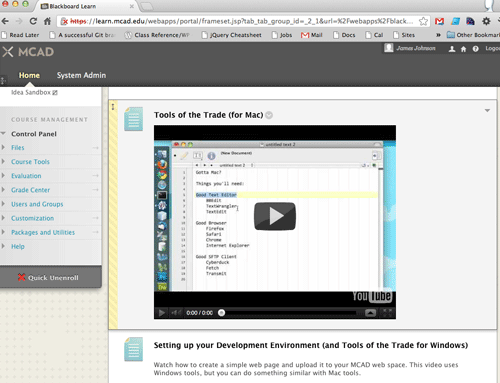 Advice for Teachers:
Going forward, when embedding videos into Blackboard, you should use YouTube's secure embed feature. This should prevent Chrome users in your course from having the problem above.