Hello MCAD community,
We recently made a change to our MCAD wireless network that may require you to re-enter your MCAD login credentials.
Please complete the following two steps to reestablish a connection to our MCAD wireless network if needed.
1. Click on the WiFi symbol in the top bar of your computer and select "MCAD".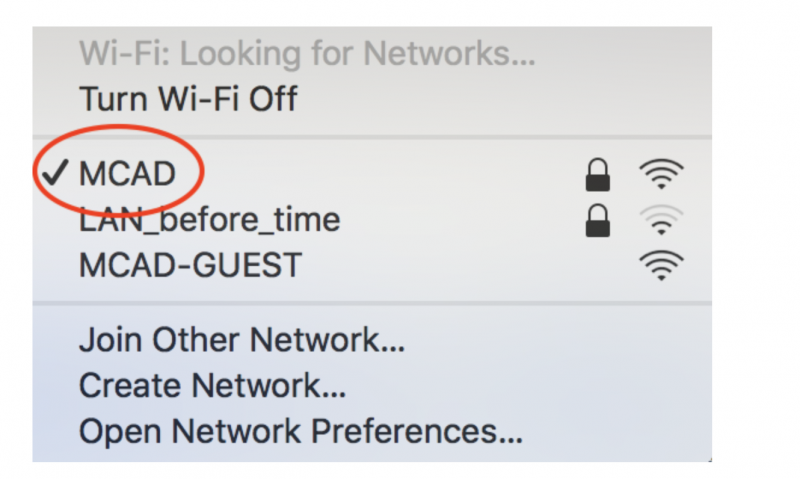 2. Enter your MCAD login credentials when prompted, select remember this network and click "Join".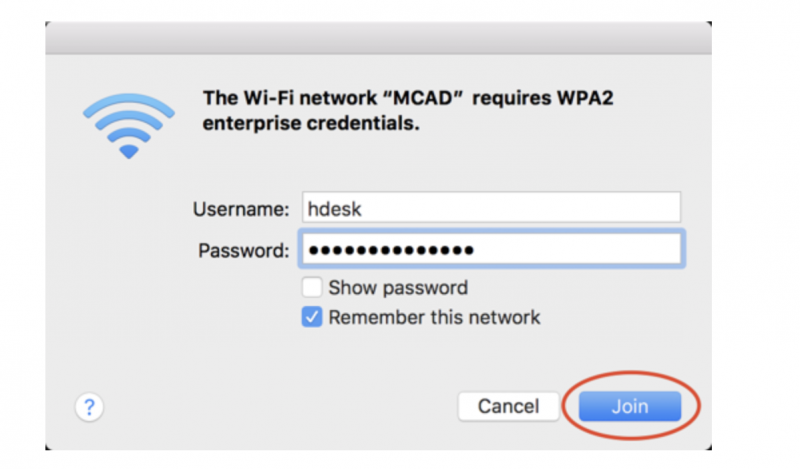 If you have any questions or need assistance, please contact computer support.
Thanks!
MCAD ITS