1) Have Instagram? Follow our Off-Campus Ambassadors along on their adventures through our official Instagram account- MCADoffcampus. Takeovers will begin February 1 from Off-Campus Ambassador Aaron Gallo who is in Ireland!
2) Speaking of Ireland... want to go abroad over the summer? Earn 6 credits at The Burren College of Art in Ballyvaughan, Ireland for less that it would be to earn 6 credits over the summer at MCAD. Deadline is February 15, 2019!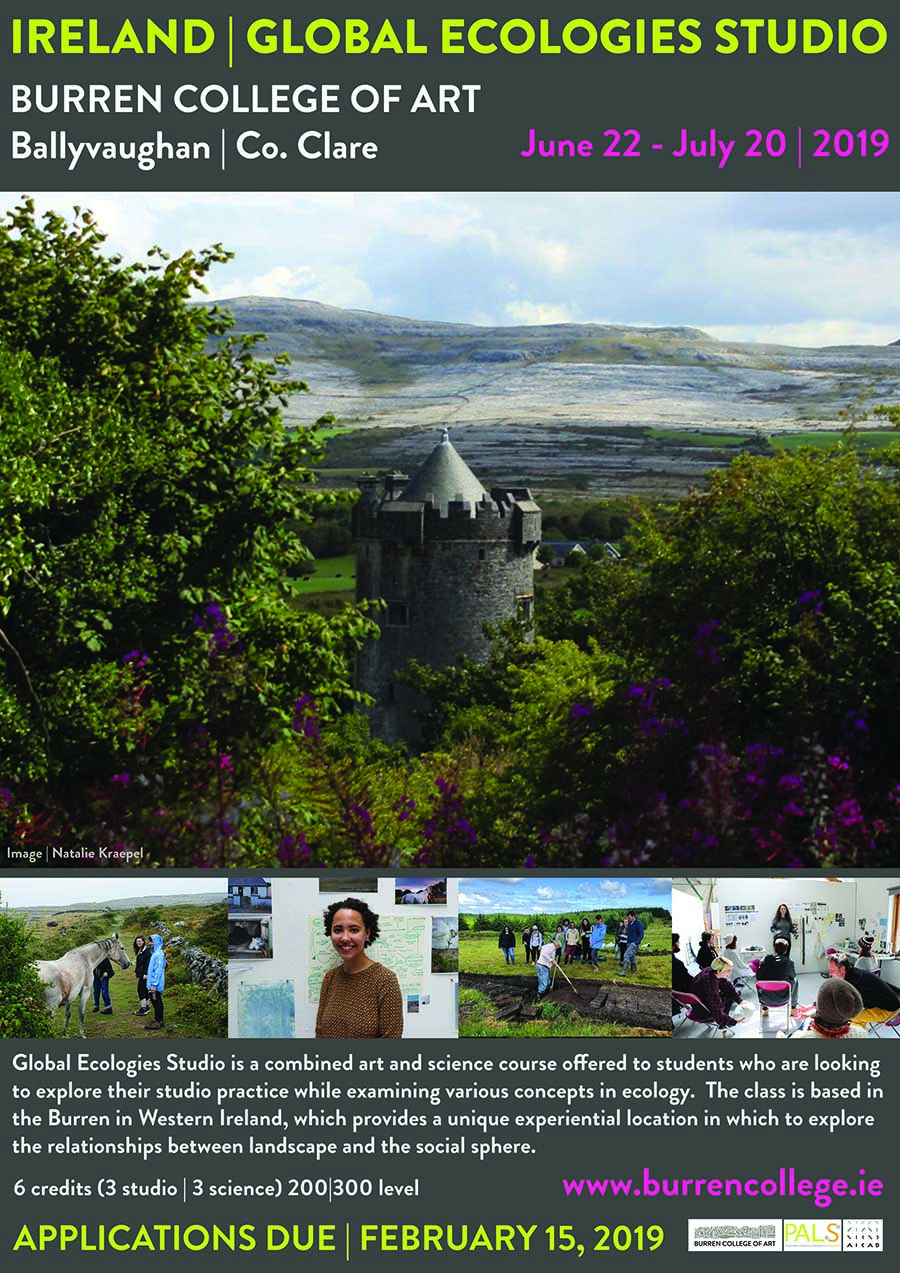 3) Interested in doing AICAD Exchange next fall? The deadline is April 1, 2019.
4) Want to do a summer internship abroad? Apply to do a curatorial internship in Germany through WorkART! (Must be a US citizen and 20+ years of age). Deadline is February 25, 2019
Email any questions to bnelson1@mcad.edu.