LC Study Halls Are Back!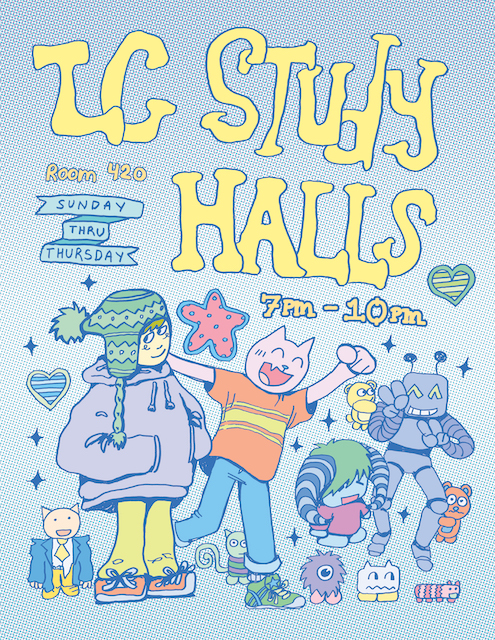 The Learning Center Study Halls have resumed. Come join your classmates and get your work done!
WHEN: Sunday(s) - Thursday(s), 7:00 p.m.–10:00 p.m. (when semester is in session; closed during Spring Break)
WHERE: Main Building RM 420

Study Group
If you are interested in starting a study group such as an art history or visual geometry study group, then please let us know by emailing learning_center@mcad.edu.