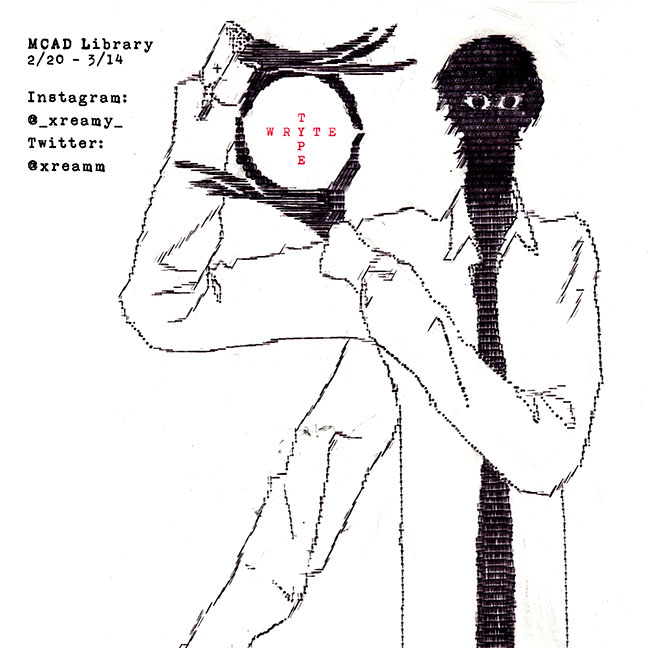 Exhibition:
Saturday, February 20–Sunday, March 14
Library Gallery @ MCAD
We would like to welcome students, faculty, and staff to see Parker Boisvert's TYPE WRYTE, on display in the Library Gallery.
TYPE WRYTE:
In a more analog approach to the art of ascii, TYPE WRYTE features the typewriter-based works of Parker Boisvert. Within this contrived intersection of text and illustration, the advantages and quirks of an unconventional medium are elucidated.