Get to Know Us!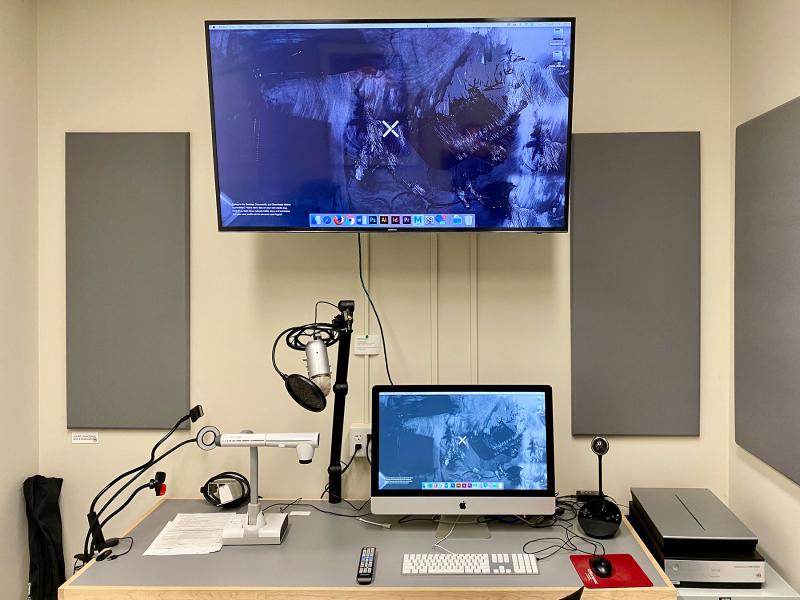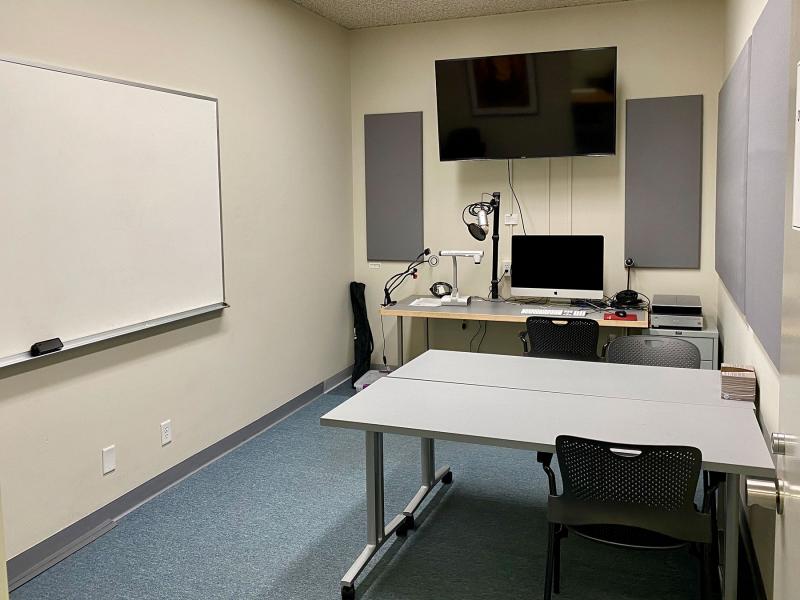 Mission Statement
To provide a dedicated workspace in the Library to support faculty as they learn and implement emerging technologies in their teaching, research, and professional practice. This space will include:
quiet, reserveable space for focused work and audio and video production
dedicated computer, software, and production equipment
meeting space for collaboration with other faculty and staff including Online Learning and Learning Center
close proximity to Library collections and staff support
close proximity to large LCD monitor for group meetings or presentations
Online Reservation Form
Use the Places and Spaces to make a reservation, or if you'd like to use the room on short notice stop by the library circulation desk to see if the room is available.
Hours
Open when the Library is open
Hardware and Software Resources
27" iMac
3.4GHz Quad-core Intel Core i5, 16GB RAM , 256GB
loaded with Screenflow 5 and Adobe Creative Cloud
Apple iPad Air 2 64GB
Digital document camera
Elmo 1341 TT-12i interactive document camera
Video/ Conference Camera
Logitech BCC950 ConferenceCam
Large LCD monitor
60" Samsung LCD, wall mounted with Apple TV
8.5 x11 Scanner
Epson V700
Backdrop with Frame
Westcott X-Drop Background (5 x 7, Neutral Gray) with stand
Microphone, stand, and filters
Blue Yeti USB Microphone
Auray PFSS-55 Pop Filter with Gooseneck
Auray RFDT-128 Desktop Reflection Filter and Mic Stand
Headphones
Sony MDR-V150 studio headphones
Whiteboard
6' x 4' Mead Classic whiteboard

Associated cables
Assistance
For immediate assistance and troubleshooting, see the circulation desk and ask for Dan, Peter or Allan. To schedule an appointment for more in-depth assistance, email library@mcad.edu
Partnering Departments:
Online Learning, Learning Center, Technology, Media Center