Students will see their Canvas classroom when the course is set to a Published status. Courses are automatically published on the Sunday before the course start date. Some faculty may choose to publish their courses to students earlier, or send out information to their class in advance of the first day.
(Contact Students Before the First Day of Class)
When a course has been published to students, the course card will appear on their Dashboard. They can click on the card to enter the Canvas classroom.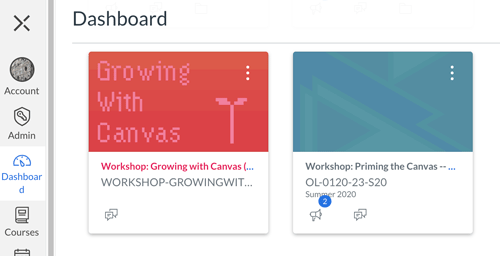 What should students do once they can access their course?
Go into their course, and check the syllabus

Review textbook and material requirements
Check to see if there are any assignments due the first week.
Online courses have a graded discussion due at midnight on the first day of class. 
How long do students have access to their courses? 
Students will typically be able to access their course for at least one week after the end of the semester.
If you have questions contact Online Learning at online@mcad.edu.
Other Resources