If you are wondering why students cannot see a resource page or a graded assignment in your course, it could be that these items aren't yet Published to students.
How to make course content available to students 
1. Once you are done working on a page, assignment, or discussion, select Save and Publish

2. Select Student View from your course's Home page to check what actually students are able to see.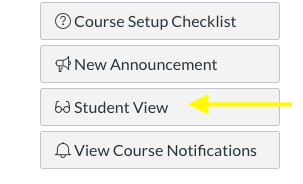 3. If students cannot see a published page in your module, publish the module by selecting the grey out circle - it will turn green.

More Resources