Many users at MCAD will be provided Adobe Creative Cloud software access through their MCAD user accounts. This article will walk through the process of licensing this software for use as well as provide information on how to download and install this software for users that did not receive equipment from the school with this software pre-installed or if a user would like to install this software on one additional computer which they own.
Installing the Creative Cloud Desktop application
Before anything else can be done, you'll need to have the Adobe Creative Cloud Desktop application installed on your machine. If you do not already have this installed on your computer, please visit the following link to the Adobe help article detailing this process.
https://helpx.adobe.com/download-install/kb/creative-cloud-desktop-app-download.html
NOTE: You will likely be asked to sign-in to the application to finish this installation. Please see the instructions below on licensing the Creative Cloud software as they are identical processes.
Licensing the Adobe Creative Cloud software
All fully enrolled MCAD students, MCAD faculty, most MCAD staff, and some Continuing Education students will be granted the right to install and use the Adobe Creative Cloud software suite as long as they're associated with the school. Licensing this software to your MCAD user account is fairly straightforward, and we'll detail how to do this below. These instructions assume you have already downloaded and installed the Creative Cloud Desktop application. If you have not done so, go back up and read that section before returning here.
NOTE: MCAD is a primarily macOS-based institution, so these instructions will provide examples using macOS versions of the applications. However, the license from Adobe will work with either Windows or macOS, and Windows users should generally be able to follow along without noticing too many differences.
To start the licensing process, please click on the Creative Cloud Desktop application in the menu bar at the top in macOS or in the system tray in the lower right in Windows. Note: If you're already signed in to a personal account, please click your profile icon in the upper right and select "Sign Out" so that you can sign in with your MCAD credentials.
You should now see the Creative Cloud Desktop sign-in screen. Please enter your primary MCAD email address (including the @mcad.edu) and click continue.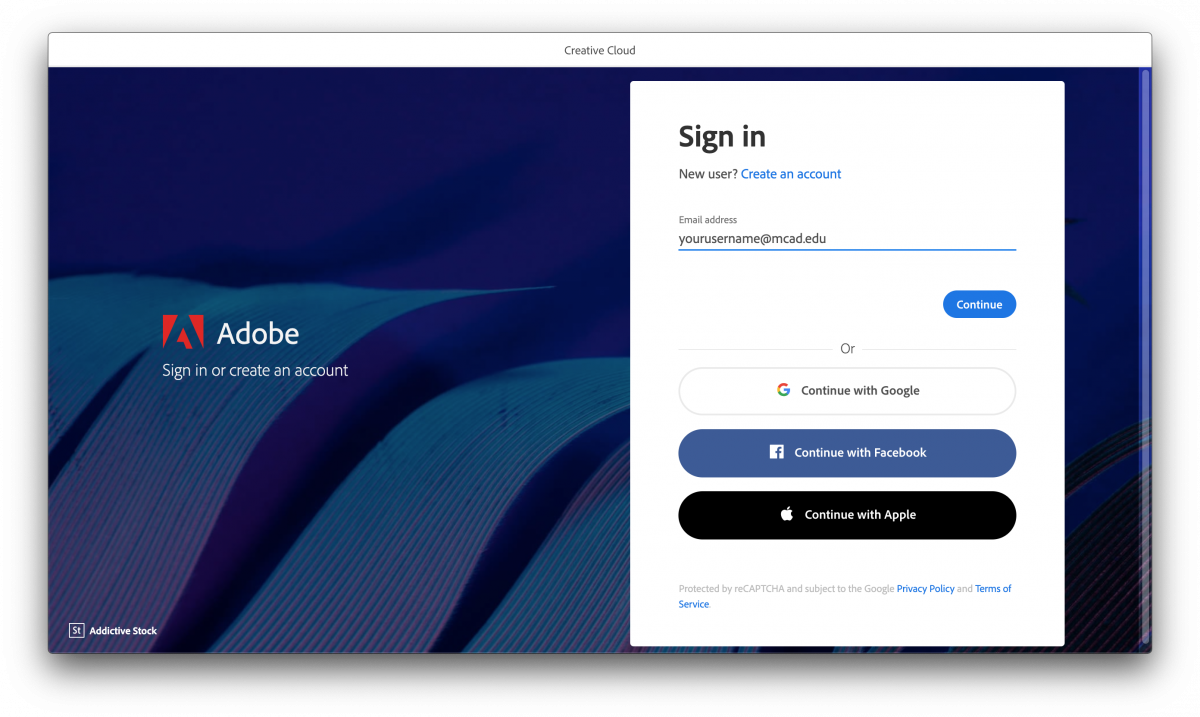 At this point, you will likely see an MCAD branded sign-in page asking for your username and password.
NOTE: If you see another screen asking you if this is a personal account or a school/enterprise account, please choose the Enterprise option, and you will be brought to the correct page.
Once here, use your MCAD username and password click login.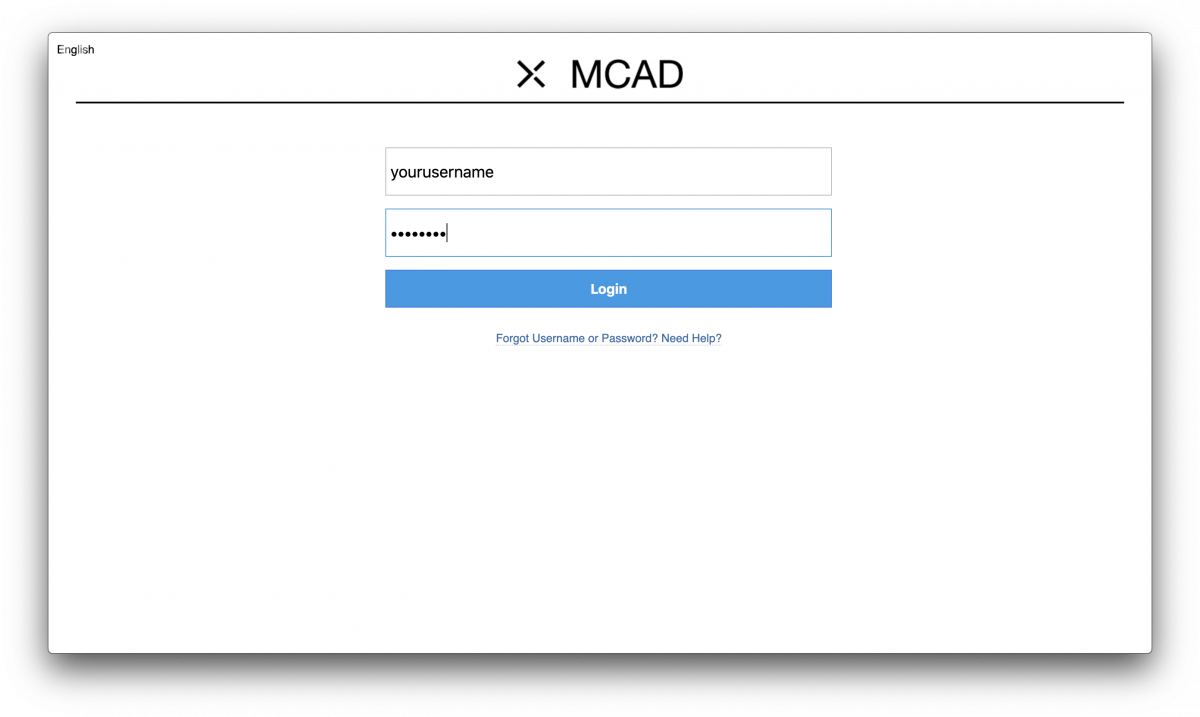 Adobe should process the login, and you should be all set to start using the software from here. If you had previously installed any Adobe applications they should now be registered to your MCAD user account and continue to work as long as you have permissions through MCAD. If you need any assistance installing individual applications, please see the following section.
How to install an individual application
Once you have successfully licensed the Adobe Creative Cloud Desktop application you should be presented with a screen like this: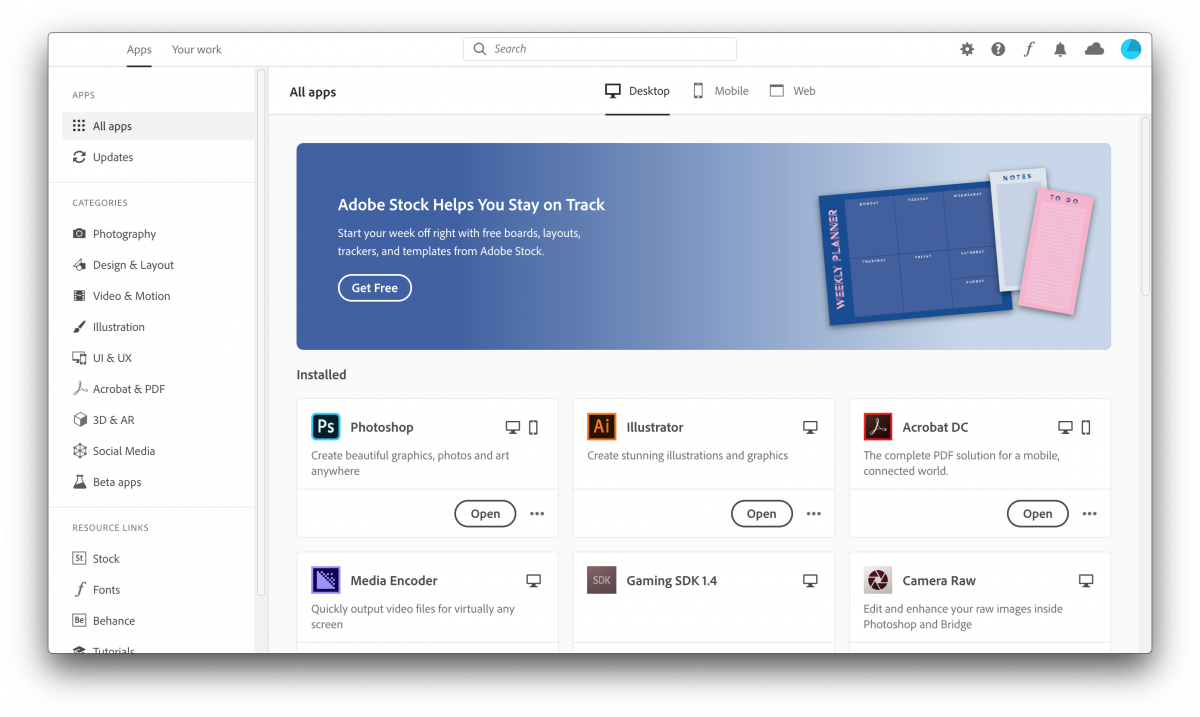 NOTE: Users on an MCAD managed software build may not be able to see the Apps page as shown in this screenshot. This is to help manage the software versions in use on campus. If you need any assistance with updating these applications, please contact the Help Desk directly.
On the Apps page you should see a list of all of the programs available to you with your MCAD credentials. Any program you have already installed with say, "open," to launch the app, and anything you can install or use should say, "Install."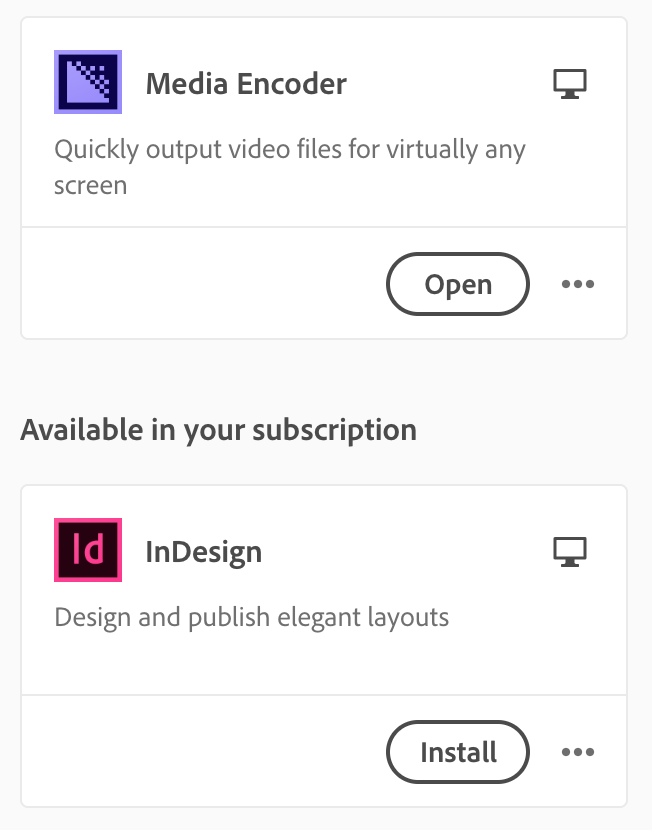 Find any program that you wish to install on your machine and simply click Install to begin the download. Click through any prompts you may be presented with and authorize the installation if asked for permission. Once that is complete, you'll see the status of the download and installation like so: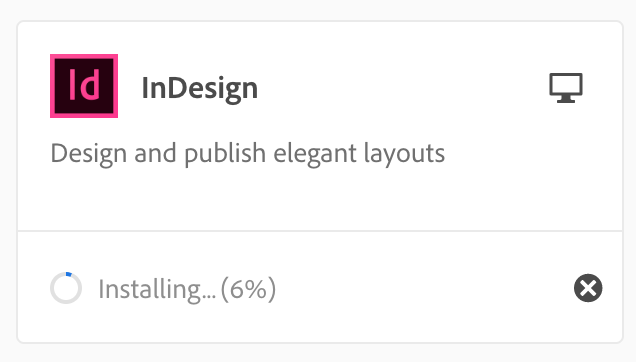 If you need to install an older (or newer) version of an application in addition to any that you already have on your machine, click the three dots to the right of any application you wish to install, and choose, "Other versions."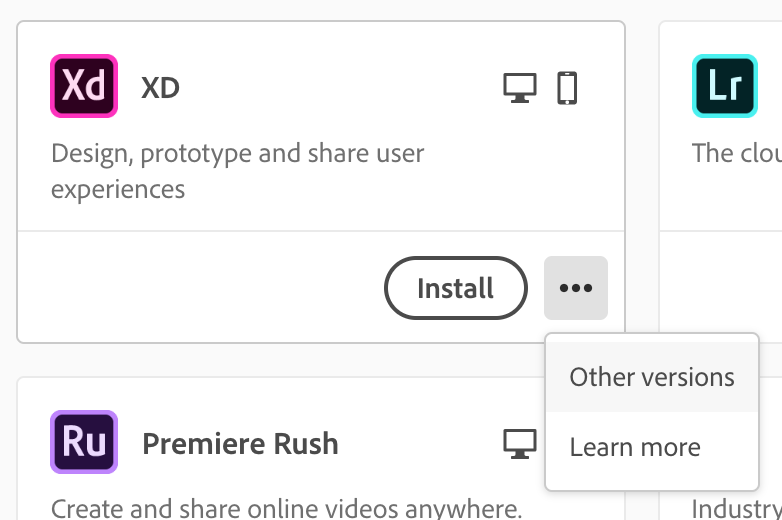 You'll be presented with a list of the versions available to you as in the example below.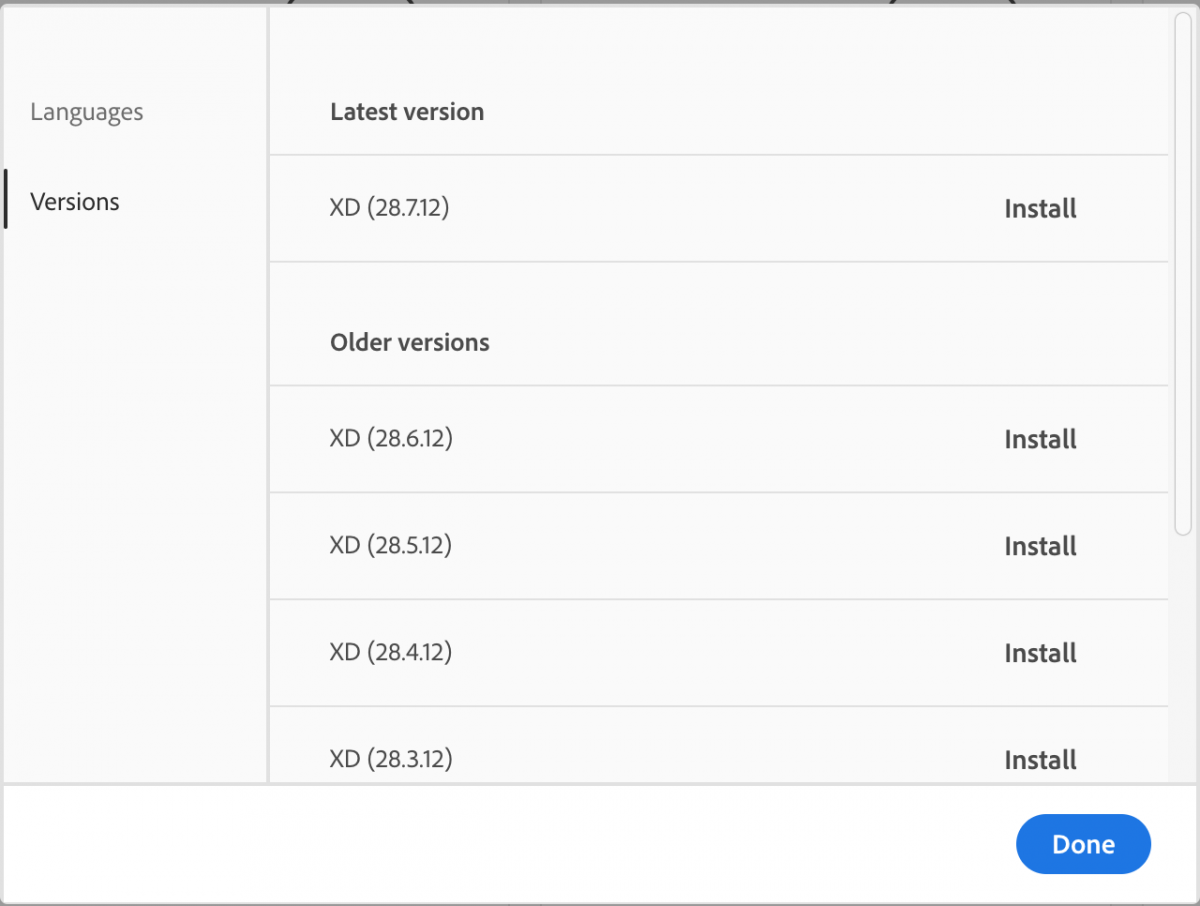 This feature is sometimes useful if you're working collaboratively with others and the files you've been given came from a different, incompatible version of the software.
We hope this information has been instructive. If you encounter any problems with the steps outlined here or if you have any other questions, please contact the Help Desk at helpdesk@mcad.edu or call 612-874-3666 during regular office hours.