I.

        

Remove the Previous Version of Maya
1)

 
If you do not have a previous version of Maya (2019 and below) installed, move to section II

2)

   
Navigate to
/Applications/Autodesk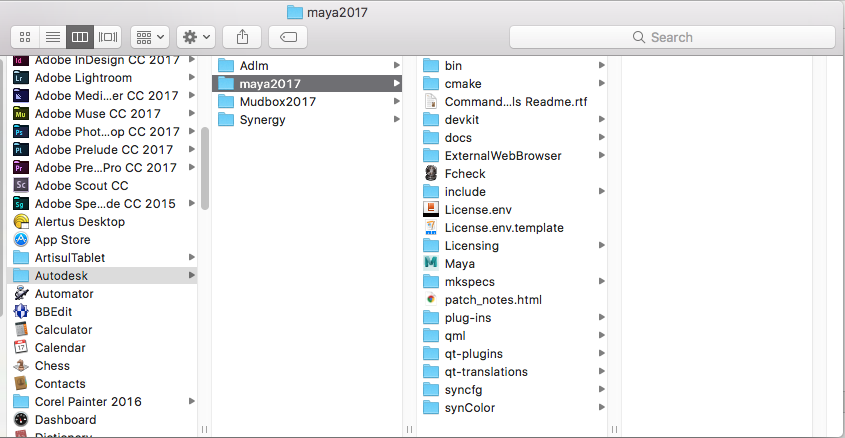 3)

   
Right-click on the
maya201X
folder, select
Move to Trash
.

4)

   
On the Dock, right-click on the
Trash
and select
Empty Trash
.
A pop-up will appear, confirm the action by selecting
Empty Trash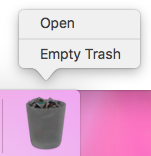 II.

        

Obtain License for Maya 2020

Navigate to www.autodesk.com

Select Menu, then select Students and Educators

Select Get Products

Under "Unlock educational access to Autodesk products", select Get Started

Login using your Autodesk login

If you do not have an Autodesk account, select Create Account

Fill out required fields, select Next

Fill out required fields, select Create Account

A confirmation email will be sent, click the confirmation link

Navigate back to original login page

Under the eligibility for educational access request, select Get Started

Fill our appropriate fields, using your MCAD information

Select Verify

If verification fails, you will need to submit your student ID to Autodesk

When the verifications fails, select the uploading hyperlink

Follow the instructions to submit your ID

Once submitted, it will take approximately 15 minutes to be verified.

Once verified, navigate back to the Students and Educators link and select it.

Select Get Products

Ensure the Individual tab is selected

Under the Maya section, select Get Product

Select Mac, then select Download

Wait for download to complete, then open installer

Once opened, Agree to the License and Services Agreement if you agree to it. The select Next

On Install page, select Next

Ensure all components are selected (Arnold for Maya, Bifrost Extension for Maya, Substance in Maya), then select Install

Once the installation completes, select Start

Select Single-User

Use your Autodesk credentials to log in.

Maya is now installed and licensed.